Silicon valley team of developers with sub offices in India & Israel
Enterprise Web
Creative and reliable web solutions for your business needs

Mobile Development
Creative and efficient mobile solutions to reach more customer for your business
Embedded
Futuristic and advanced solutions for your devices of everyday use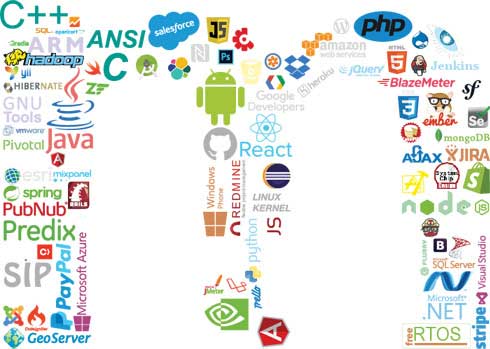 One stop shop for all your Web, Mobile and Embedded software needs
One stop shop for developing custom software in PHP, Swift, JAVA, is what our team is known for
Deployment of a team specially for your business. Smart IT Concepts was founded by UC Berkeley graduate, Moe Kakar, to offer the software development for businesses in the Bay Area California, specifically San Francisco, Palo Alto, & San Jose. Due to the performance of their quality work delivered in the software development, Over the last decade, Smart IT Concepts developed customer base in Sacramento, Los Angeles, NYC, Seattle, nationwide in the US and international cities like Tel Aviv, London, Denmark, and many other international cities across the world. Smart It Concepts offers software development in established languages such as C, C+, C++, PHP, .NET, and JAVA. Since the software world constantly welcomes the newest programming languages, Smart It Concepts has developed an expert team in the latest languages and frameworks such as NODE.JS, Angular JS, Python, Ruby, and more…
Why Do Great Companies Choose SMART IT Concepts?
We can co-locate full time with your team, 5 to 7 days a week.

We believe in non-dogmatic Agile.

We develop custom tailored solutions with you.

Technical excellence and well-documented code are embedded into our DNA.

Our 50+ Team of experts in California, Tel Aviv, Noida India will make you launch your product on time.
Platforms We Work In:


























JournAlong began with idea to connect like global travellers who do not want to settle for just a touristic experience. The App will help you get the local experience. It will give you access to see who's travelling to your destination, find local hotels, house rentals, and play online games with each other.

"SMART IT has been a fantastic partner for JournAlong. We initially hired SMART IT to help with website maintenance and trouble shooting, but the relationship evolved into a true partnership where SMART IT offered great service, creative solutions and top-notch service."
– Adam Shire, JournAlong

Global Limos is proud to offer its Limos, Cars, Shuttles and Bus booking services Worldwide. Our management truly believes in serving our clients with quality travel bookings for ground transportation nationwide, and major cities across the globe.

"SMART IT has been a great IT Company that has helped a global booking software for our clients throughout the world. We have used them over the last 10 years and their team has worked with our team 5 days a week"
– Ruby Singh, Global Limos

Lore Smart It Concepts and their India team of engineers from Banglore built a smart application for Al-Ansari clients in the UAE to transfer money securely to different parts of the world.

"The team at Smart IT Concepts India and California helped us polish our app mocks and our idea. They helped us launch on time and built a smooth bug-free app for us"
– Jaber Al Ansari, Al Ansari Group
About Us
Smart IT Concepts was founded in 2007 by Moe Kakar, a UC Berkeley Graduate with a vision to be a leading Software Development Company in San Francisco. Since their launch of business, Smart IT Concepts has helped businesses in California and worldwide to manage their businesses efficiently with the usage of the best software development tailored for their needs. With a team of 50+ people in Palo Alto, Ca, Sacramento, Tel Aviv Israel, and Noida India, no project is too big or too small for us. Smart IT Concepts can deploy team to build you business management software, integrate with SAP, Oracle, Microsoft, and other existing software. Of course, our expertise are no secret in the field of smartphone application programming in languages such as Objective C, Java, SWIFT, NODE.JS, Python, and more… No matter what field you need a custom software development (.NET, C, C++, PHP, HTML), what city you need Software Development company in San Francisco, San Jose, NYC, Seattle, Boston, or Dubai, Smart IT Concepts is your one stop software development solution company and team.
Let's shake hands and discuss your project
Rest assured, no details go out of this room.